Celebrating Excellence in Digital Marketing
Congratulations to our 2021 Selligent Award winners!
Ramses Bossuyt
December 14, 2021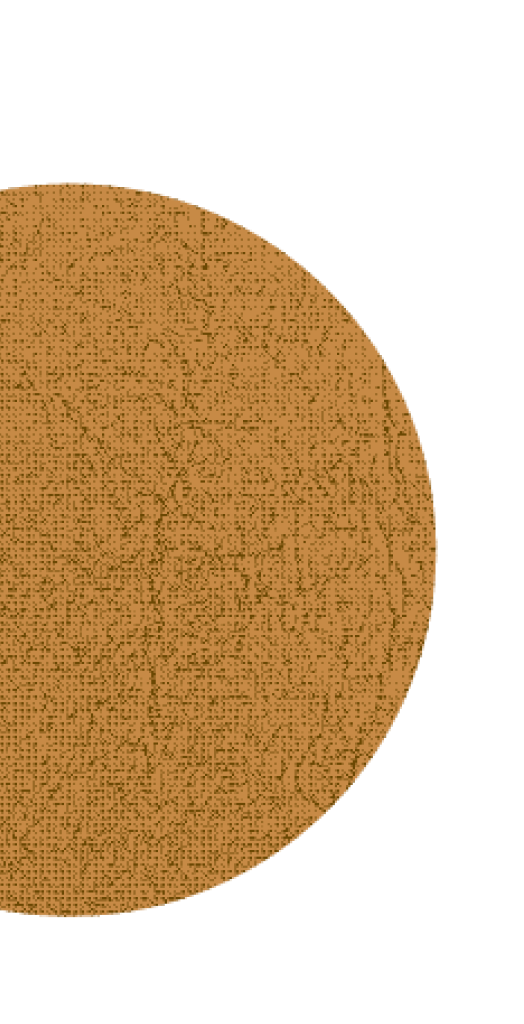 We are pleased to announce the winners of the 2021 Selligent Awards, our annual global celebration of digital marketing excellence! Every day, we are inspired by our clients and our partners and proud of the creative, successful ways they use Marigold Engage to power their marketing programmes. That's why we present The Selligent Awards every year, to recognise outstanding examples of strategy, innovation, creativity, execution, and performance from our clients and partners.
This year's virtual ceremony was attended once again by marketers from around the world. Together, we honored the hard work our clients and partners have accomplished throughout the year, and the successful, creative campaigns they've developed and executed through the Selligent platform.
From a global pool of submissions, our independent panel of judges chose winners in four key categories this year:
Excellence in Consumer-First Marketing
Excellence in Omnichannel Interactive Marketing
Excellence in Martech Innovation
Excellence in Agile & Inclusive Marketing.
In addition, a Selligent Favorite emerged from an internal vote from the Selligent team, as well as six Public Vote Award winners, chosen by attendees of our Reconnect 2021 global events.
Before we get to our awards, we would like to take a moment to thank the members of the professional jury who judged this year's nominees for the Selligent Awards. Every year, we assemble a team of independent jury members to review and evaluate all nominees in each category. This is a tremendous job and their work began months ago, as they went through all the many cases that were submitted to analyze each one, from the briefing to the challenge, the solutions utilized, and the results generated. Only because of their time and hard work are we able to celebrate the Selligent Awards today.
And now, here are the winners of our 2021 Selligent Awards:
Excellence in Consumer-First Marketing
Each of the nominees in this category delivered a marketing program that truly puts the consumer before the product in every way. These cases utilized engagement strategies based on integrity and empathy. The winners: 
Kamera Express: The photography retailer needed to create customer profiles and provide personalized customer experiences to customers in 10 countries and 12 different languages. They used Marigold Recommendations, SITE, and SMS to collect data at each step of the customer's journey, for a more personalized experience.
Picard: France's favorite grocery store was able to not only keep customer attention during the challenging Christmas period, but to increase their market share. Thanks to Selligent and together with Avanci, their long-time partner, they implemented a gamification strategy by hiding emojis in newsletters to their customers, resulting in an increase in open and click rates.
Excellence in Omnichannel Interactive Marketing
Each of the nominees in this category leveraged at least two integrated channels, or a single channel other than email – but fully integrated with email (such as reactivity or  retargeting), to deliver an outstanding experience to their consumers. The winners:
Carglass: The expert in windscreen repair and replacement service needed to optimise and further personalise their emails, and also reduce the number of cancellations and waste calls from their customers. Together with their partner, 100%EMAIL, they implemented our Live Content tool and launched a 100% personalised customer journey, resulting in a higher rate of successful appointments.
Morellato: The second-largest jewelry chain in Italy expanded their customer database through lead generation, profiling, conversion, loyalty, and churn retention. With the help of their partner e-One and using Selligent solutions in Site, pop-in "Lead Generation," mail, and a landing page, they created a series of automated Customer Lifecycle Journeys, offering customers personalized communications at all stages of their relationship with the brand. 
Excellence in MarTech Innovation
These campaigns exhibited out-of-the-box thinking, showcasing true originality while using innovative marketing technology such as AI, Machine Learning, and Natural Language Processing. With this award, we recognise brands that are leading the market by being the first to test these new, innovative technologies in the interest of their marketing teams and/or consumers. The winners:
Jaguar Land Rover: The UK's largest luxury car manufacturer was looking for a new way to process test drive requests faster and easier during the pandemic, to offer a new seamless experience. Working with their digital partner, Springbok, they achieved this by using two innovative techniques: a direct connection with the Google Cloud (maps) API to show the nearest Jaguar dealers; and to make the test drive request more personal, by collecting and pushing valuable user information from the chatbot to the Selligent backend in a GDPR-compliant way.
ID Market: This key player in the French retail world offers all the essentials for house and garden. ID Market has a high marketing pressure model, with the problem of short relevancy of their email content. Thanks to Selligent and their partner AVANCI, they are now able to send emails at the right moment using Send Time Optimisation, to ensure higher open rates and the opportunity for more sales.
Excellence in Agile & Inclusive Marketing
The ongoing impact of the Covid pandemic has remained a challenge for all of us. With this category, we want to honor those marketers who demonstrated agility and inclusiveness in these difficult times, by quickly responding to the needs of their customers and communities. So many of our clients and partners turned this challenging situation into an opportunity to create a new level of engagement. The winners: 
Hotelspecials: During the pandemic, the Netherlands'-based online hotel booking platform had to put on hold their push newsletter that featured best promotions, since no one was traveling. They replaced these newsletters with ones featuring tips for creating holiday vibes at home; and to keep customers updated and engaged with top-asked questions about COVID-19.
AXA Direct Assurance: The French leader of online insurance needed to set up a yearly automated climatic event program, to alert customers prior to a climatic event or natural disaster. They successfully used the Selligent platform to accomplish this, increasing loyalty and brand awareness along the way.
Public Vote Winners
Those who were able to join us at Reconnect were asked for your votes in our Public Vote category. Congratulations to each of our winners from all six of our Reconnect sessions, as voted by you!
Spain: Barcelona Virtual, for activating Send Time Optimisation in the email journey to increase the relevance of communications, and for leveraging AI through the Machine Learning tool and Send Time Optimisation.
Benelux: JBC and Dignify, for launching the Sinterklaas campaign with hyper-personalised videos developed through an online form that collected information from children about things like their favorite food, hobbies, etc.
Germany:  Mittelbayerischer Verlag KG and BurdaDirect, for increasing customer satisfaction by implementing Selligent to inform customers in advance of interruptions to their newspaper delivery services, while offering an easily accessible digital alternative.
Italy: Tigotà and their partner eOne, for implementing an email or mobile message through Selligent to confirm membership, resulting in a subscription of over 7,000,000 cardholders.
France: Burger King France and Accenture Interactive, for managing to build 50% of their emails in full autonomy, doubling their loyalty program in one year, and tripling their use of targeted and personalised emails through Marigold Engage.
North America: Alliant Credit Union, for successfully boosting its NPS score by ten points and reinforcing the benefits of digital banking with a strategic email campaign developed and executed through the Selligent platform.
Selligent Favorite 
Not only did this campaign receive top marks from our panel of jurors, but after the global Selligent team voted on all submitted cases this year, this brand emerged as our Selligent Favorite, too. Kudos to Hema and their partner Springbok, for their unique, innovative activation campaign to virtually commemorate King's Day during lockdown. This winning email campaign reached more than 30,000 unique participants, with 15,000 new opt-ins – and a less than 1% opt-out ratio. 
Congratulations once again to all our 2021 Selligent Awards winners and nominees! Each one has inspired us through their creative planning and strategic use of the Selligent platform, bringing their ideas to life and delivering truly transformative experiences and business value.
Thank you to our jury, our nominees, and to all of our clients and partners for your inspiring work throughout the year. You are truly all winners and we are grateful for every opportunity to work with you!
And remember: it's not too early to start thinking about next year's awards. We are already accepting submissions for the 2022 Selligent Awards, so consider your successful campaigns from 2021 and prepare to submit your favorite case to our independent jury. We would love to celebrate your achievements next year!  Click here to begin the process.
Marigold: where relationships take root.