Are You Leveraging Your Data & Marketing Platform to Handle the Resurging Travel & Hospitality Industry?
Ramses Bossuyt
July 21, 2021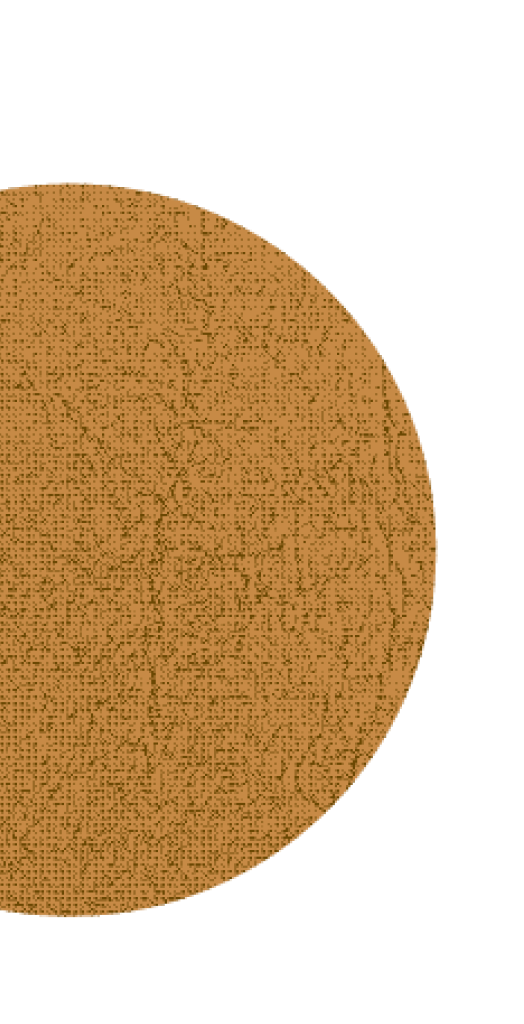 After spending more than an entire year on lockdown, the travel and hospitality industry is headed for a major resurgence. In 2020, international travel spending dropped by 76 percent while business travel declined by 70 percent. Overall spending on travel was down a historic $500 billion on the previous year, and the number of travelers hit all-time lows during the pandemic. 
Fortunately, brighter days are here. The summer of 2021 is bringing back travel and tourism in a major way: Now that vaccines are becoming widely available, 77 percent of travelers worldwide want to take international trips in the next few months. And 86 percent want to travel again domestically.
Digital marketers need to ensure their omnichannel marketing capabilities are able to keep up with all that post-pandemic wanderlust. Because even though travelers are restless – and 65 percent say they want to travel more than before Covid-19 – let's not forget that the world has changed during the last 15 months. And so have travel habits.
Here are the five major trends in the travel and hospitality industry that digital marketers need to watch in this great boom of post-pandemic travel:
Seamless experiences between digital and IRL
One of the biggest consumer habits that solidified during the pandemic, as outlined in our blog post, is the demand for seamless customer experiences. Bridging the gap between digital engagement and real-life interactions remains the key trend now that travel is roaring back to life. That's because travelers aren't leaving the habits formed during the pandemic at home; like touchless experiences and ordering online for pick-up in real life.
To deliver this kind of uninterrupted (and intelligent) engagement, marketers in the travel and hospitality industry need to connect all the dots in their omnichannel marketing platforms. They need to align multiple channels and touchpoints – including website, email, text message, and social media – with real-time data collection on the backend. As a result, they can deliver personalized experiences that resonate with consumers on vacation:
'Frictionless' check-in at hotels and resorts via smartphone app
Personalized emails with hotel amenities and upsell offers after arrival
Push messages with hotel events and excursion offers
Destination discounts and local offers in display ads on social media
Follow-up surveys after trip and coupons on next vacation  

SELLIGENT CLIENT SHOWCASE: Sunweb Group
Sunweb Group is one of the leading travel groups in Europe, with numerous brands operating within seven international markets. When Sunweb wanted to offer more relevant information to its customers prior to their upcoming trip, the company turned to Marigold Engage. Working with marketing automation experts and Selligent partner De Heeren van Veertig Plus (DHVVP), Sunweb is able to now deliver a series of relevant e-mails based on the specific profile of the e-mail recipient and current region-specific data. For example, the latest information about Covid-19 can be given, specifically for the travel destination of the e-mail recipient. Suggestions are also made on the basis of regional regulations regarding luggage, parking, the best parties (for certain target groups), tours, etc.
Still testing the waters
Without a doubt, travel will rebound from almost zero to major gains this summer. But according to experts, most travelers are still testing the waters (and keeping their options open): That's why the real record year in the travel industry will most likely be 2022, not 2021. Meanwhile, the pandemic has made consumers more averse to gathering with strangers and not everybody is ready to jump headfirst into a beach full of reveling spring breakers any time soon.
Due to this fear of crowds, only 40 percent of travelers plan to travel by airplane this summer, while 86 percent want to use their car at least once. In the bigger picture, this shifts the focus away from international travel, at least for now: When consumers started pre-booking trips in early 2021, over 70 percent chose domestic destinations. And with so much uncertainty around restrictions and lockdowns, booking last-minute trips has seen a 200 percent increase on last year.
For digital marketers, this summer will be all about using exact customer intelligence to understand individual needs and preferences – including desired travel destinations – and serving relevant engagement wherever journeys are headed.
SELLIGENT CLIENT SHOWCASE: Nederlandse Spoorwegen (NS)
Nederlandse Spoorwegen (NS) is a leading Dutch railway company that wants to offer customers something more than just rail travel. So to spruce up digital communications with personalized intelligence, NS created the DYCE: Dynamic Content Engine.
Based on Selligent capabilities for automated personalization, NS can adapt consumer messages at the time of send and based on the latest data. Based on visitor behavior on the NS website and email behavior of newsletter recipients, NS sends 200,000 unique emails to more than 214 million subscribers. As a direct result of integrating data science into personalized marketing, NS has achieved almost double the click-to-open (CTO) rates of previous conventional newsletters.
Private and safe
The pandemic has made consumers more private-minded; to a point where bookings of traditional hotel accommodations are down 20 percent on 2019 levels. Meanwhile, private booking platforms such as Airbnb and Vrbo are seeing an uptick as they offer the right combination between attractive destinations and safe social distancing protocols.
Hotels are seeing the writing on the wall and changing their game plans. More and more rooms include mini kitchens and other amenities otherwise found in residences. The new Waldorf Astoria Residences Miami is also indicative of this trend: The 100-story tower on Biscayne Bay will open sometime in mid-2020s, but with a twist: About 60 percent of the tower will be private luxury residences, starting at $1 million each, as VIP travel emerges as a major wave (see 5.).
When it comes to sending relevant travel offers and creating CX that resonates with privacy needs, marketers need to leverage all available preference data this summer.
Longer and more relaxing vacations
Travelers may be staying closer to home this summer (see 2.), but they also have more time on their hands. One reason is that 71 percent of professionals are currently working from home, which leaves the option of staying productive on the road. Therefore, they're in a better position to stay at their vacation destination for longer.
In a related trend, consumers not only want to vacation longer, but also slow down significantly. A whopping 45 percent say that 'taking it easy' is the main priority for their travels. Plus, 67 percent of consumers want to spend more time and money on 'self-care and wellbeing' in 2021; the most massive trend followed in second place by 33 percent looking for 'cultural tours.'
As a digital marketer, knowing these preferences is pure gold: No need to send offers for hiking trips to consumers looking to hold it down poolside with a massage and cocktail. Again, this is where data-driven decisions are the key differentiator (see 1.).
VIP and luxury experiences
After more than one year of shutdown, consumers not only have lots of pent-up desire to travel. Some have also put aside considerable budgets to spend on travel – and they're looking to go top-shelf. In the United States, 34 percent of Gen Xers and Millennials report saving money during the pandemic. Now that travel has opened up, 32 percent of high-income millennials are ready to spend on luxury experiences in 2021.
Marketers need to know their customers' budget levels and overall lifetime value scores. It's no longer just about the frequency of travel that distinguishes VIP customers. It's also the depth, meaning how much they're willing to spend on unforgettable experiences. This new paradigm also calls for a reconsideration of loyalty programs. Once you have identified your premium audience, use marketing-specific AI like Marigold Recommendations to automatically create exclusive offers based on the latest data to take vacations into VIP territory.
SELLIGENT CLIENT SHOWCASE: VACANCESELECT
Vacanceselect is an umbrella brand that, among other segments, boasts a portfolio of over 1,400 camping destinations in 16 countries, featuring over 35,000 accommodations. The customer base is equally massive, but before joining all data on the Selligent platform, the company was maintaining several disparaged databases and systems.
Within just five weeks of implementing Marigold Engage, the team at Vacanceselect was able to unify all systems for customer data capture and campaign executions – and put all engagement on a data-driven foundation. As a result of integrating the tech stack, the company has been able to match targeted offers for upsell packages and specific perks – like luxury camping sites – with interested customers. The winning combo between actionable data and individualized marketing has raised overall income by more than 20 percent, among other marketing wins.
Safe travels in 2021!
Here's wishing our digital marketing community an unforgettable summer of travel resurgence. Also, feel free to book a demo of our platform to see how Marigold Engage ties all your customer interactions and data points into a unified picture to make marketing personal – especially on vacation!
Marigold: where relationships take root.